What is it?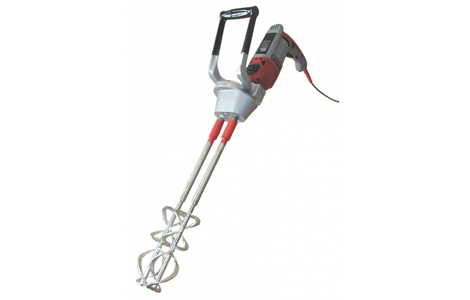 The Toshniwal Positive B-6 Liquid Mixer is an innovative product, ideally suitable to mix directly in small standard drums, buckets, etc. to eliminate the handling of the mixing medium in larger vessels.
How does it work?
The contra rotating mixing tools and the specially formed spirals enables homogeneous mixing of liquids and powders, pastry mass, etc. The innovative portable mixer weighing approximately 8 kg is ideal to mix at the sites in small buckets vessels without splattering.
Why?
Contra rotating mixing tools ensures a perfect homogeneous mixing.
Detachable mixing tools facilitate easy cleaning and easy change over.
Homogeneous mixing, stirring and kneading can be achieved at low speed.
Guaranteed mixing result can be achieved repeatedly and reliably.