Increase your Cow's Milk yielding Capacity and Protein value
Category : Animal Feed / Posted on : September 15, 2016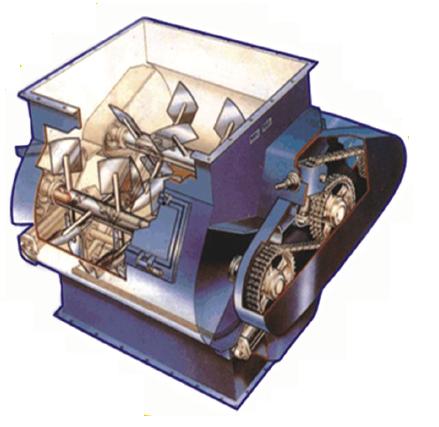 Nutritional Feeds and Feeding
Animal nutrition and feeding technique is extremely important to maximize the performance, especially for the dairy cow to achieve the best result in increase of the milk yielding capacity and protein content.
The qualitative consideration / characteristics of the energy source of carbo hydrates and nitrogen (i.e) amino acid composition and the most important aspect is the micro nutrients such as trace minerals and vitamins inclusiveness and assurance for the uniform distribution in the feeds.
Equally the feeding technique, should ensure the maximum feed intake chewing activity, to meet the rumen micro-organism requirement for a synchronous and continuous energy and nitrogen balance to maximize the microbial proteins synthesis and a correct Feed Conversion ratio of the diet that should be fed fractionated and in adequate amount throughout the day to get the best milk yielding result from the dairy cow.
Problems in Mixing and Solution:
Mixing is one of the essential processes for manufacturing animal compound feed. The most challenging problem occurs for the homogeneous mixing of extremely small parts of addition in a large quantity (i.e) The required operating accuracy for plants producing premix is 1 : 100000 and the plant producing compound feed 1 : 10,000. Especially mineral mixtures have a relatively high risk of segregation because of the in homogeneity of the components due to the varied bulk density, particle size & Shape. Apart from the above the addition of sensitive liquid addition & spray technique optimize the accuracy. The droplet size distribution for coating on to the product is another important factor to be considered for homogeneity of the feeds.
Hence it has been noticed by feed industries than an elementary requirement for a successful mixing process is needed to meet the correct concentration of the feed additives in the final mixtures.
Right Mixing Technique
Toshniwal "Fluidized zone Mixing" technology assures that the Mixer will works on all the materials at the same time creating a weightless zone like material from space. Hence irrespective of all the particle size, density and shape a perfect mixing quality is assured. The demanding precision mixing requirement of animal feed is absolutely met by the intrinsic design feature of Toshniwal Mixer.
The Mixer assures the essential mixing requirement like :
Freedom of movement
Transport capabilities of the particles
Weightless condition
and offers good homogeneity to the products with lowest proportions.
The spray technique for sticky liquid addition such as molasses fat / oil with the additional features Flow Distortion Bar provision with the Mixer assures in obtaining better coated product in mash feeds as well as for pellets. The Special type of nozzles provision for spraying the molasses assures for maximum 20% molasses addition to the mash feed to get lump free product.
Today the feed industries have realised for the fact that mixer is the heart of the feed mill in order to improve the entire feed process and the working system of an organization. Toshniwal Mixer assures for the same and a successful growth in the fiercely competitively global environment.
Further details from:
M/s. Toshniwal
267 Kilpauk Garden Road Chennai – 600 010, INDIA
Phone : 91-44-26445626 / 26448983 / 26448558
Fax No. : 91-44-26441820
Email : sales@toshniwal.net
Web : www.toshniwalindia.com